The Metropolitan Anthony (Packanich): What is the right way to celebrate the New Year?
The 2020 year Anno Domini is coming to end. The year which was so hard and difficult for all of us and for the whole world. And now most people are looking hopefully to the new year.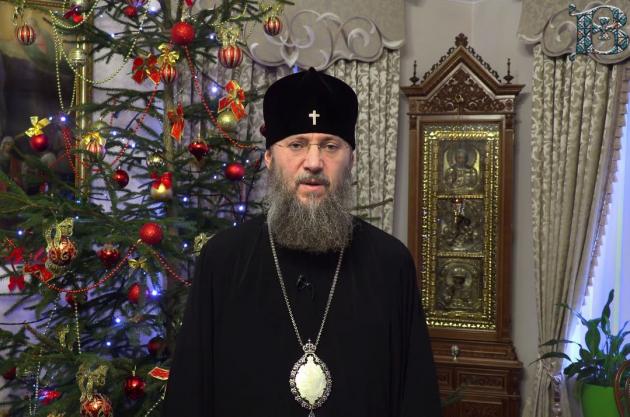 These feelings are wholly predictable and explainable. But they are largely based on infantile sensations. After all, living this conditional calendar cycle, people wait for some changes in their lives and almost always they suffer the disappointment. Why does this happen?
Nowadays more than ever human became a prisoner of a situation, a background artist of the worldwide theatre, where the play of global commutation of cultural, social, and economical paradigms is being performed. We suffer from the bombing of a horrible amount of information through news and social networks. The feeling of ground-swell fear astounds lots of people. Then defense mechanism of mind activates - people start to associate everything that happens with some timeline, in actual case - with the year 2020, expecting that the new year 2021 will bring some relief. Astrologers pick these expectations up inculcating that this year was under one sign, and the next one will be under another one, that changes will happen certainly.
And so, people get together, buy a great amount of food and alcohol to see out the odious year and to see in the new, hopeful year. But then holidays end, and person finds himself alone with reality…
In this situation we, christians, enjoy a greatest gift - the gift of freedom. The freedom from the fetishization of timelines, the freedom from false hope. As our hope is in God, who possesses times and fates. That's why we can be neither infantile optimists nor a depressive pessimist. Our way is trusting in the Lord. The way of setting hopes on Him. The way of obedience to Him. It means that we come into New Year being stronger in wait for the celebration of the Nativity of The One, who is above all crises and problems.
Опубликовано: Thu, 31/12/2020 - 09:36